The gunslinger


by

Stephen King

Search PDF, EPUB, TXT
---
About this edition:
This is a
1st ed.
of "The gunslinger".
Published
1982
by
The dark tower ;, 1
in West Kingston, R.I.
---
---
ID Numbers
ISBN 10:
093798650X
This book contains
224
pages, written in English. "The gunslinger" is a part of
The dark tower ;, 1
series.
Genres to which this book can be related:
Fiction
The book describes such subjects as:
Roland (Fictitious Character : King) -- Fiction

The book is related to: Roland, Land, King, Fiction , Character, Act Authors: Stephen King
---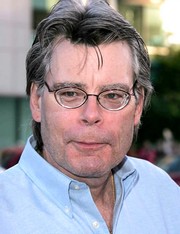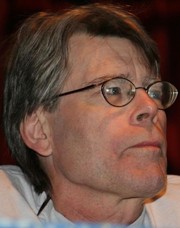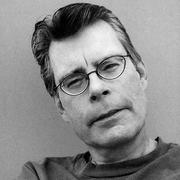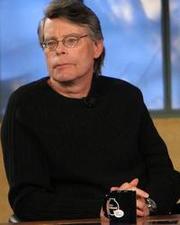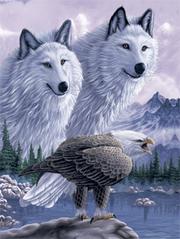 About the author(s): Stephen King was born in September 21, 1947
Stephen Edwin King was born in Portland, Maine in 1947, the second son of Donald and Nellie Ruth Pillsbury King. After his parents separated when Stephen was a toddler, he and his older brother, David, were raised by his mother. Parts of his childhood were spent in Fort Wayne, Indiana, where his father's family was at the time, and in Stratford, Connecticut. When Stephen was eleven, his mother brought her children back to Durham, Maine, for good. Her parents, Guy and Nellie Pillsbury, had become incapacitated with old age, and Ruth King was persuaded by her sisters to take over the physical care of the elderly couple. Other family members provided a small house in Durham and financial support. After Stephen's grandparents passed away, Mrs. King found work in the kitchens of Pineland, a nearby residential facility for the mentally challenged.Stephen attended the grammar school in Durham and then Lisbon Falls High School, graduating in 1966. From his sophomore year at the University of Maine at Orono, he wrote a weekly column for the school newspaper, THE MAINE CAMPUS. He was also active in student politics, serving as a member of the Student Senate. He came to support the anti-war movement on the Orono campus, arriving at his stance from a conservative view that the war in Vietnam was unconstitutional. He graduated from the University of Maine at Orono in 1970, with a B.A. in English and qualified to teach on the high school level. A draft board examination immediately post-graduation found him 4-F on grounds of high blood pressure, limited vision, flat feet, and punctured eardrums.He and Tabitha Spruce married in January of 1971. He met Tabitha in the stacks of the Fogler Library at the University of Maine at Orono, where they both worked as students. As Stephen was unable to find placement as a teacher immediately, the Kings lived on his earnings as a laborer at an industrial laundry, and her student loan and savings, with an occasional boost from a short story sale to men's magazines.Stephen made his first professional short story sale (The Glass Floor) to Startling Mystery Stories in 1967. Throughout the early years of his marriage, he continued to sell stories to men's magazines. Many of these were later gathered into the Night Shift collection or appeared in other anthologies.In the fall of 1971, Stephen began teaching high school English classes at Hampden Academy, the public high school in Hampden, Maine. Writing in the evenings and on the weekends, he continued to produce short stories and to work on novels.

---