Garbage Collectors (In My Neighborhood)


by

Paulette Bourgeois

Search PDF, EPUB, TXT
---
About this edition:
Published
September 19, 2001
by
Kids Can Press, Ltd.
.
---
---
ID Numbers
ISBN 10:
1550744402
ISBN 13:
9781550744408
This book contains
32
pages, written in English.
The book describes such subjects as:
Science & Nature - Environmental Conservation & Protection, Recycling (Waste, Etc.), Children: Kindergarten, Juvenile Nonfiction, Ch

The book is related to: Science, Recycling, Protection, Nonfiction, Nonfict, Nile, Nature, Mental, Men, Kindergarten, Juvenile, Iron, Fiction , Environmental, Environment, Cycling, Conservation, Children, Child, Art Authors: Paulette Bourgeois
---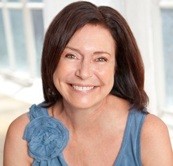 About the author(s): Paulette Bourgeois was born in 20 July 1951
Paulette Bourgeois was born in Winnipeg, Manitoba. In 1974, she received a BSc in Occupational Therapy from the University of Western Ontario. She worked as an occupational therapist for three years, then enrolled in Carleton University to study Journalism. She worked as a reporter in Ottawa, then worked as a freelance journalist in Washington DC. In 1983 she moved to Toronto. In 1986, she wrote her first children's book, Franklin in the Dark, which was the beginning of her most well-known series of books. In 2003, she became a Member of the Order of Canada. In 2009, she received a MFA in Creative Writing from the University of British Columbia. She currently lives in Toronto.

---