Code


and other laws of cyberspace
by

Lawrence Lessig

Search PDF, EPUB, TXT
---
About this edition:
Published
2000
by
Basic Books
in New York, N.Y..
---
---
ID Numbers
ISBN 10:
0465039138
This book contains
297
pages, written in English.
The book describes such subjects as:
Information Superhighway -- Social Aspects, Cyberspace -- Social Aspects, Freedom Of Information, Computers And Civilization, Privac

The book is related to: Space, Social, Reed, Information, High, Freedom, Formation, Form, Cyberspace, Computers, Computer, Civilization, Civil Authors: Lawrence Lessig
---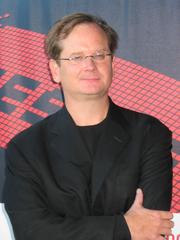 About the author(s): Lawrence Lessig was born in 3 June 1961
Lawrence Larry Lessig is an American academic and political activist. He is best known as a proponent of reduced legal restrictions on copyright, trademark, and radio frequency spectrum, particularly in technology applications.He is a director of the Edmond J. Safra Foundation Center for Ethics at Harvard University and a professor of law at Harvard Law School. Prior to rejoining Harvard, he was a professor of law at Stanford Law School and founder of its Center for Internet and Society. Lessig is a founding board member of Creative Commons, a board member of the Software Freedom Law Center and a former board member of the Electronic Frontier Foundation.

---